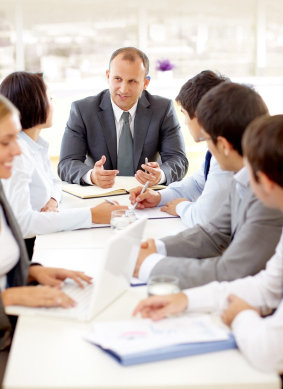 At Vision Law® Corporation, we believe that California business owners should not have to worry about employee claims or lawsuits. So we have created a simple, common-sense approach to preventing legal challenges and liabilities for your business that's actually affordable, and won't get in the way of what's most important to you – growing your business. We believe it is one of the most innovative legal protection programs ever created for California small and medium businesses.
Meet Our Attorneys
Any Questions?
Call (855) 662-2500*
*Be sure to mention the FREE 15-minute labor law consultation when calling.
Tired of searching for the answer to your labor law problem?
Have a few questions for an experienced labor attorney?
Need advice on how to finish a legal template?
Afraid to hire a lawyer and rack up an astronomical bill?
Look no further as we focus on labor law for the small/medium business!
Vision Law® is offering a FREE 15-minute labor law consultation for California employers.
If your issue has anything to do with labor laws such as legal hiring, firing and discipline, payment of wages, including overtime, rules on rest/meal periods, the Labor Commissioner, the EDD or unemployment insurance, harassment, discrimination and retaliation, employment contracts, leave laws, salary versus hourly, theft of confidential information and trade secrets, independent contractors versus employee status or other employment laws, please request a free consultation.
Why are we offering this consultation?
Because we want you to see how valuable our $299/month1 Predictable Fees Program® service can be.
The Predictable Fees Program® offers unlimited legal advice and review services2 to help you avoid employee lawsuits in the first place, all delivered for a low monthly flat rate fee. Here is what is included in our Predictable Fees Program®:
Access to Fortune 500 quality legal counsel with an emphasis on providing you with the highest degree of customer service in addition to accurate advice
Employment and labor law advice to prevent lawsuits
Employment and labor law document review
Employment and labor law legal research
Employment and labor law discounted hourly rate (20% discount) for document preparation and revisions
The Predictable Fees Program® Service Approach Is All About Prevention
We help you reduce your risk of liability from employee lawsuits by advising you on key principles of California employment law to prevent problems in the first place. If you are dealing with an employee lawsuit we can help. If so call us now because time is usually of the essence. If you haven't been sued, but want to save time and money, and avoid a life threating employee lawsuit to your business, then our Predictable Fees Program® is for you.
We will return your call within a ½ business day (when requested prior to 11am PST; otherwise, by next business day) or you will receive one full hour of consultation.
In California, one survey reported the average wrongful termination jury verdict cost businesses $449,150 for compensatory damages and $674,843 for punitive damages. Plus, attorney's fees and costs for defense can easily run into the low to mid six figures depending on the complexity of the case.Other common labor lawsuits Vision Law® can help you avoid include:
Overtime, Rest/Meal Period and Late Payment of Wages Claims
Discrimination Claims
Retaliation Claims
Defamation Claims
Leave of Absence Related Claims
Harassment Claims
Breach of Contract Claims
Trade Secret Misappropriation and Unfair Competition Claims
Class Action.s & Business & Professions Code 17200 Actions
Wrongful Termination & Whistle Blowing Claims
Invasion of Privacy and Drug Testing Claims
Audits of Independent Contractor Status
When you contact us we will also provide you with a free Bonus Report of the "Top 10 Preventable Employment Lawsuits"
---
1 Rate is for up to 49 employees/$1.5M revenue. If your company exceeds either, the monthly flat rate may be higher.
2 Exclusions/limitations on scope of legal subject matter, types of legal services and on "excess use" apply. The Predictable Fees Program® program is intended to be an "unlimited" preventive advice program. However in order to protect against "excessive use," Vision Law® reserves the right to "look back" over any consecutive three month period and to bill for "excess usage." Please see written Predictable Fees Program® Agreement or ask us for details.