Call us at (855) 662-2500 or fill out form below.
Want to Reduce Your Risk of an Employee Lawsuit?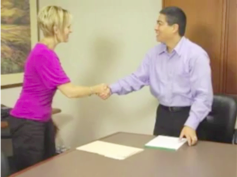 Vision Law®'s HR Infra™ is the best place to start. Simple but effective, prepared by Vision Law® lawyers, not non-lawyer consultants. HR Infra™ includes 25-30 key human resources employee legal documents required by state or federal law or what we consider our "best practices" to keep employers out of trouble. Backed by Vision Law® attorneys who provide day-to-day advice and counsel after implementation and who stand behind your company's policies.
HR Infra™ includes the following HR legal documents:
I-9 (yes, you all should already be using this, but we include if you don't know what it is)
W-4 (same idea as I-9's but we provide if you don't already use it) and California equivalents
ACA Notice
Vendor for State/Federal Posters (certain notices are required by California or federal law)
California Min Wage Order and Wage Order for your business
California notices required by law (California Family Rights Act, pregnancy disability, disability, paid family leave, harassment, and workers' compensation)
Medical certification for pregnancy disability
California wage statement required by law
Time Keeping Rules and Procedure (for Management), primer on how to reduce risk of wage and hour claims, including rest/meal break claims, and hour claims, including rest/meal break claims, working off the clock, minimum wage and overtime, wage statement penalties, and waiting time penalties time is accurate, were provided rest/meal breaks, etc.)
Our timesheet "magic language" (employees certify under penalty of perjury every pay period
Itemized statement (aka paystub) requirements to avoid penalties up to $4,000 per employee for inaccurate itemized statements
Custom employee handbook with policies to protect you as the employer and to reduce your risk of employee lawsuits
Trade Secrets/Confidentiality Agreement to protect your "secret sauce" and other proprietary information and documents
Arbitration Agreement to minimize risk of run-away jury verdict and devastating class actions
Notice of Change in Relationship form required by law
Unemployment Insurance Pamphlet required by law on separation
If this looks like a lot, it is and it's just the bare minimum recommended. Thank your state and federal elected representatives for that. But Vision Law® provides a compliance solution, and we do so at a price that delivers value to the small/medium business.
Our HR Infra™ is intended to be "turn-key," but it requires proper application to your company's particular circumstances. There is no "one solution fits all," thus there is also no "one price fits all." The extent of implementation will depend on employer size and operations. Therefore, please contact us to discuss HR Infra™ pricing with a lawyer.
Contact us now to see how HR Infra™ can work for you.