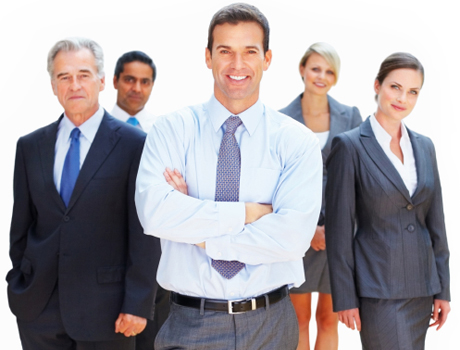 As a California business owner or manager, you should not have to worry about employee claims or lawsuits. We help your business reduce its employee lawsuit risk by preventing employee problems in the first place. Priority access to seasoned legal advice on a host of common employment law issues like independent contractor status, payment of wages, overtime, rest and meal periods, sexual harassment, employee discipline and termination, leaves, benefits, unemployment insurance, regulatory compliance, FMLA, FLSA and more is just a phone call away.
Vision Law® Corporation HR Legal Services
HR Legal Advice at a Fixed Monthly Fee
We offer "UNLIMITED" legal advice1 for $299/month. Specific services include:
Access to Fortune 500 quality HR legal counsel with a half business day response guarantee
HR legal strategies from experienced attorneys to prevent employee headaches and lawsuits
Review of and feedback on employment and labor legal documents
Plus a litigation defense program to back up our advice
Allowing you to sleep well at night
Discounted HR Legal Templates & Documents
Need help with an employee handbook or legal templates? Vision Law® has many different employment related documents available, and we will help customize them for your business' needs.
Immediate Legal Defense for Employee Lawsuits
If you have been sued we can help. Call us now at (855) 662-2500 because time is usually of the essence.
Human Resources Set-up / Tune Up
Experience lawyers will set up or review your human resources policies and practices for legal compliance.
Other common labor problems Vision Law® can help you avoid (or extricate your business from):
Misclassification of Independent Contractors
Overtime, Rest/Meal Period and Late Payment of Wages Claims
Misclassification of Exempt (Versus Non-Exempt) Employees
Discrimination Claims
Retaliation Claims
Defamation Claims
Leave of Absence Related Claims
Harassment Claims
Breach of Contract Claims Violation of Leave Laws
Trade Secret Misappropriation and Unfair Competition Claims
Class Actions & Business & Professions Code 17200 Actions
Wrongful Termination & Whistle Blowing Claims
Invasion of Privacy and Drug Testing Claims


When you contact us we will also provide you with a free Bonus Report of the "Top 10 Preventable Employment Lawsuits."
---
1 Exclusions/limitations on scope of legal subject matter, types of legal services and on "excess use" apply. The Predictable Fees Program® program is intended to be an "unlimited" preventive advice program. However in order to protect against "excessive use," Vision Law® reserves the right to "look back" over any consecutive three month period and to bill for "excess usage." Please see written Predictable Fees Program® Agreement or ask us for details.