Litigation Credits Program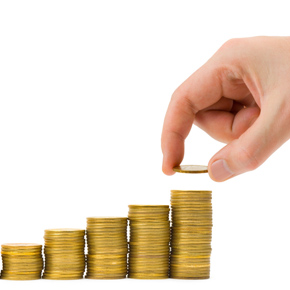 The Litigation Credits Program (LCP) is a patented (US Patent #7,958,023) loyalty program that earns you "litigation credits" on the money you spend on preventive legal services. You can use the litigation credits to help pay for legal fees in case of an employee lawsuit.
The LCP also expands our legal services to include legal document preparation and revision. You can add this option to your Predictable Fees Program® subscription.
So as an LCP client, you get everything under the PFP plus you earn "litigation credits" and legal document preparation and revision are included.
How Litigation Credits Are Earned
Litigation credits are accumulated at the rate of .20 (2/10ths) of the LCP program's monthly flat rate. If you are sued and choose our employment and labor attorneys to defend you, you can use litigation credits to offset our litigation fees. One credit = one dollar.
Receive Additional Proactive Services
Under the LCP you also receive unlimited1 document drafting and revisions, as defined by our LCP agreement. This includes, but is not limited to, disciplinary memos, letters responding to employee leave requests, handbook revisions and updates, legal forms and agreements, cease and desist letters to former employees misappropriating your trade secrets or engaging in other unlawful conduct, termination notices, and responding to unemployment insurance claims.
Participation in our Share in the Risk Litigation Defense Program® (SIR)
As an LCP client, you can also combine the Litigation Credits Program with our Share in the Risk Litigation Defense Program®. This means you can use accrued and available litigation credits to offset our litigation fees while still paying based on results: "win," "lose" or "draw" (see SIR for details).
The current LCP monthly flat rate is $999/mo.
Call or e-mail us now for more information about our Litigation Credits Program.
---
1 Our Litigation Credits Program does not include legal advice on issues other than employment and labor law, advice on traditional labor law (i.e. labor organizing, collective bargaining, strikes, and other union-related issues), representation and/or advice for worker's compensation claims (except Labor Code Section 132a and Serious and Willful Misconduct advice (Labor Code Section 4553 advice)), litigation/trial advice, representation or defense, negotiations, travel time and office visits, and hard costs, if necessary (in most cases there should be no hard costs under the LCP subscription). Other restrictions and exclusions may apply. See LCP agreement for details.