Legal Protection for Employers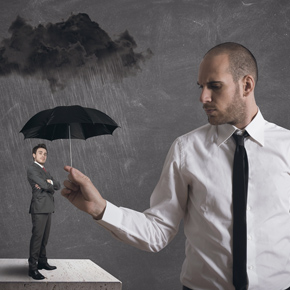 We represent employers only. Like you, we believe "sue-happy" employees are a big concern. If you are looking for an attorney to avoid employee legal issues or have been sued and need immediate representation, you've come to the right place. We have experienced and knowledgeable lawyers to help you stay lawsuit free and to defend you if you are sued.
The problem for employers is finding an attorney experienced and knowledgeable in employment and labor law at a reasonable price. Traditionally, legal services are billed by the hour. Many law firms charge high hourly rates, easily $400-500+ an hour for an experienced lawyer, and focus on large employers like the Fortune 5000.
At Vision Law, we help employers large and small succeed in business by staying out of court. And we have built our business model around monthly flat rate preventive advice programs where you can predict your legal fees in advance, budget for them, and avoid employee lawsuits!
But if you prefer to pay by the hour, we offer that too. Our hourly rates are significantly less than big firm rates, but we offer the same big firm quality. Our rates are lower because:
We keep our overhead low (we are "virtual" and have no high priced lease space).
We leverage technology to work efficiently (which eliminates the need for excessive administrative staff, a cost that is otherwise passed on to you in higher hourly rates).
We believe the days of excessive attorney hourly rates are gone (as they should be).
For litigation matters we believe we operate more efficiently:
We normally staff cases with one experienced lawyer.
We don't have multiple lawyers (especially inexperienced ones) billing on your case.
We don't train lawyers on your critical litigation matter.
There is no need to keep a "team" of lawyers "in the loop."
And we don't over-extend ourselves.  We focus on defending your case.
We keep the quality of representation high, but the expense to your business relatively low.  And we think this helps our clients succeed in business.