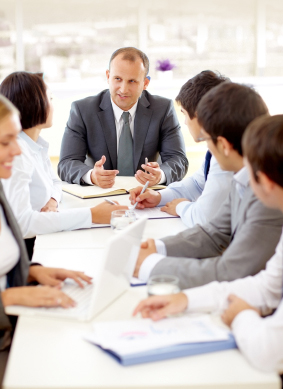 At Vision Law® Corporation, we believe that California business owners should not have to worry about employee claims or lawsuits. So we have created a simple, common-sense approach to preventing legal challenges and liabilities for your business that's actually affordable, and won't get in the way of what's most important to you – growing your business. We believe it is one of the most innovative legal protection programs ever created for California small and medium businesses.
Avoidable employee lawsuits cost California employers millions of dollars every year. Vision Law® helps employers avoid employee claims and lawsuits in the first place.
Tired of searching for the answer to your labor law problem?
Have a few questions for an experienced labor attorney?
Need advice on how to finish a legal template or handbook?
Afraid to hire a lawyer and rack up an astronomical bill?
Look no further as we focus on labor law for the small/medium business!
Vision Law® is offering a FREE 30-minute labor law consultation for California employers.
If your issue has anything to do with labor laws such as legal hiring, firing and discipline, payment of wages, including overtime, rules on rest/meal periods, the Labor Commissioner, the EDD or unemployment insurance, harassment, discrimination and retaliation, employment contracts, leave laws, salary versus hourly, theft of confidential information and trade secrets, independent contractors versus employee status or other employment laws, please request a free consultation.


Client Bill of Rights
Results Oriented Representation
Clients pay us to achieve their goals and objectives, not ours. Vision attorneys focus on and obtain the client's desired goals/objectives.
High Value Representation
Clients understand that their money is more important to them then making their lawyers rich.
Creative Representation
Very outside the box thinking to achieve the desired client result through law or business principles or both.
Efficient Representation
Cost/Benefit will drive our selection of strategic alternatives based on desired outcomes.
Timely Representation
We strive to respond to client inbound communications within ½ business day or less. We meet client deadlines and immediately apprise the client upon determining the deadline is in jeopardy.
Serendipitous Representation
We will call clients when they are not expecting us to check how they are doing and to offer to take them out for a free lunch.
Friendly Representation
Legal problems are serious, but we like to keep our advice and demeanor friendly. We're your trusted advisors and colleagues, on your team and in your "back pocket."
High Maintenance Representation
We are proactive. We keep our clients in the loop, we communicate constantly to keep you apprised of what's going on, so we can meet your expectations and minimize surprises.
Plain English Representation
We communicate legal answers in plain English.
In California, one survey reported the average wrongful termination jury verdict cost businesses $449,150 for compensatory damages and $674,843 for punitive damages. Plus, attorney's fees and costs for defense can easily run into the low to mid six figures depending on the complexity of the case.Other common labor lawsuits Vision Law® can help you avoid include:
Overtime, Rest/Meal Period and Late Payment of Wages Claims
Discrimination Claims
Retaliation Claims
Defamation Claims
Leave of Absence Related Claims
Harassment Claims
Breach of Contract Claims
Trade Secret Misappropriation and Unfair Competition Claims
Class Action.s & Business & Professions Code 17200 Actions
Wrongful Termination & Whistle Blowing Claims
Invasion of Privacy and Drug Testing Claims
Audits of Independent Contractor Status
We will return your call within a ½ business day (when requested prior to 11am PST; otherwise, by next business day).