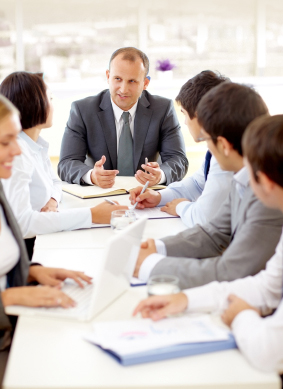 At Vision Law® Corporation, we believe that California business owners should not have to worry about employee claims or lawsuits. Many companies are leaving themselves open to lawsuits stemming from the Private Attorney General Act, or PAGA. PAGA is a California statute that enables workers to file lawsuits against employers for certain labor violations.

Vision Law® Corporation has created a simple, common-sense approach to preventing legal challenges and liabilities for your business that's actually affordable, and won't get in the way of what's most important to you – growing your business. We believe it is one of the most innovative legal protection programs ever created for California small and medium businesses.
And PAGA is cited as the key reason.
PAGA lawsuits cost California employers hundreds of millions each year.
Why?  Let us explain:
One employee can sue your business for all coworkers
Normal class action requirements do not apply
Once aggrieved, always aggrieved – no matter if aggrieved employee settles their individual PAGA claim, they can continue to sue on behalf of coworkers
Arbitration does not apply to PAGA actions
PAGA penalties are per employee per pay period – 24 pay periods means 24 potential penalties per employee
One aggrieved employee and one Labor Code alleged violation opens the door to full scale discovery of all information for all employees
PAGA penalties may be "stackable;" i.e. a $100 per pay period penalty might apply to each Labor Code violation within the pay period – if there are 5 separate violations then the penalty might be 5x $100, or $500 (per employee per pay period)
Vision Law® PAGA Protection Program (PPP) empowers California employers to dramatically reduce PAGA penalties exposure.
The PPP involves three easy steps:
Self-audit (or we can do it for you)
Attorney Review of Audit
Recurring pay period review of wage and hour practices and paystubs
If your business follows the above, you have dramatically reduced the chance of being sued under PAGA, and if your business is sued, you have put your business in the best possible position to get out of the PAGA action as soon as possible with the least overall costs.
As such, our PPP clients are entitled to participate in Vision Law®'s Share in The Risk Litigation Defense Program® (SIR).
If you are concerned about employee PAGA liability and would rather sleep well at night, call our Attorneys now (855) 662-2500.
The consultation is free. And we are currently discounting the PPP 20% off our normal rates.
In California, one survey reported the average wrongful termination jury verdict cost businesses $449,150 for compensatory damages and $674,843 for punitive damages. Plus, attorney's fees and costs for defense can easily run into the low to mid six figures depending on the complexity of the case. Other common labor lawsuits Vision Law® can help you avoid include:
Overtime, Rest/Meal Period and Late Payment of Wages Claims
Discrimination Claims
Retaliation Claims
Defamation Claims
Leave of Absence Related Claims
Harassment Claims
Breach of Contract Claims
Trade Secret Misappropriation and Unfair Competition Claims
Class Action.s & Business & Professions Code 17200 Actions
Wrongful Termination & Whistle Blowing Claims
Invasion of Privacy and Drug Testing Claims
Audits of Independent Contractor Status
We will return your call within a ½ business day (when requested prior to 11am PST; otherwise, by next business day).